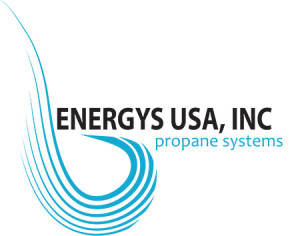 Based in Waupaca, Wisconsin, Energys USA was founded to give customers a new option for their energy needs. The company began with a specialization in the design, installation, operation and maintenance of propane air distribution systems.
Since 1987, Energys USA has been constructing reliable propane facilities all over the United States – from complete turnkey installations of bulk-plant storage facilities to aerosol propellant plants.
Our staff has over 100 years of combined experience in the propane industry.  Our knowledge of the industry and our thorough construction practices set us apart. We stay on top of the rapidly changing energy and construction trends so that our customers are assured of complete and quality services.
We have an extensive understanding of pertinent LP gas construction codes including: NFPA 58, NFPA 54, SPS 340, and ASME / ANSI B 31.3.  We research and familiarize ourselves with regulations associated with your state and local authorities to ensure full compliance. We are a recognized installer with the State of Wisconsin and have all proper certifications to work in the State.  We are also recognized installers in Minnesota, Illinois, Iowa, Michigan, South Dakota, and North Dakota.  We are licensed LP gas installers in several states where it is required including Texas, Florida, and North Carolina.
The demand for propane is on the rise.  Propane is a readily available, secure energy source whose environmental benefits are widely recognized.  Roughly 90% of the United States' propane supply is produced domestically.  With the energy industry in a state of turmoil, companies today are looking for trusted energy partners to help them achieve energy dependability, on-site energy improvements and energy cost savings.  For estimating and construction services, count on the experts at Energys USA.